Minkels celebrates 7.5 years Minkels Magazine!
The role of data centres is quickly changing, driven by the cloud, Internet of Things (IoT), Big data and IT cost reduction. Setting up a future-proof data centre is a challenge that requires a clear vision of the data centre market. Our vision and that of our customers can be found in the new Minkels Magazine!
Special Customer Edition
This special Customer Edition of Minkels Magazine – to celebrate 7.5 years Minkels Magazine – not only shows which data centre challenges companies are facing. It also shows how 25 of our customers have been handling these challenges with Legrand and Minkels data centre solutions.
Minkels Magazine 2017-1
In this edition, you can read among others the stories of Equinix, Hitachi Data Systems, Swisscom, MainOne, EvoSwitch, Interoute, GB Muri and two French ministries. These companies were confronted with different challenges: from upgrading an existing data centre to building the largest Tier III + data centre in West Africa.
Do you want to know more?
Do you want to read about:
- the challenges in the data centre market and our vision on these developments?
- the different possibilities to achieve a future-proof data centre?
- the challenges that our customers were facing?
Download the Minkels Magazine and continue reading!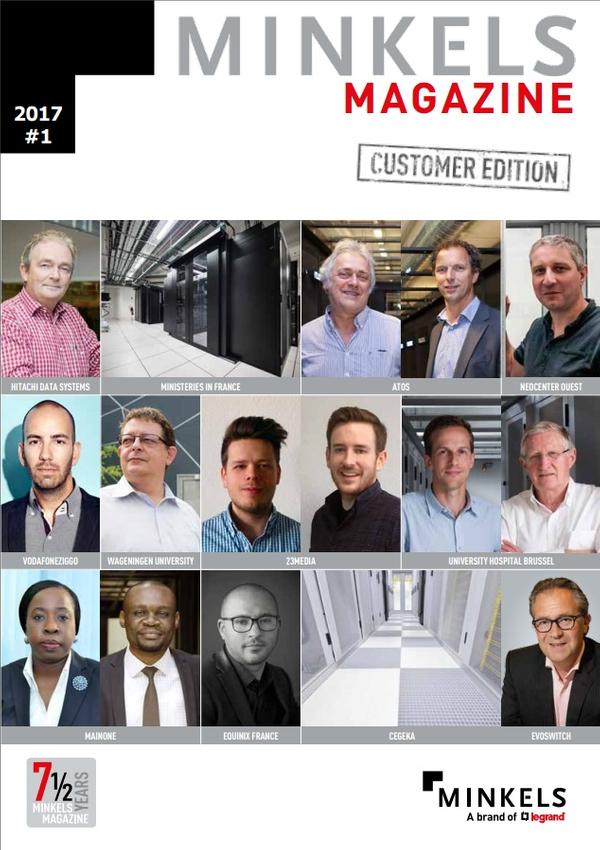 ---
Downloads