New Minkels Magazine released!
We proudly present the latest edition of Minkels Magazine! The magazine covers interesting and relevant customer cases, current product introductions and the latest market developments. In this edition, you will discover how Minkels and its customers respond to trends such as IoT – and what role micro data centres play in this. Minkels recently launched a white paper on this subject (available on request: www.minkels.com/whitepapers), but Minkels Magazine also offers a sneak peek!
Once again, interviews with customers play a big part in Minkels Magazine. Among others, you'll find the stories of Bulk – building the world's largest data centre campus on renewable energy – and Infonet on 3D design versus reality. Equinix, Tieto, All IT Rooms and Raritan also speak out. In addition, this issue pays extensive attention to the complete data centre strategy of Legrand Data Center Solutions, new standards (EN 50600) and in-depth documentation with relevant information for you.
Would you like to read the new edition of Minkels Magazine?
Download the magazine directly via the link below this page or go to www.minkels.com/en/magazine for other available languages. On this web page, you can also request the paper version.
Enjoy reading!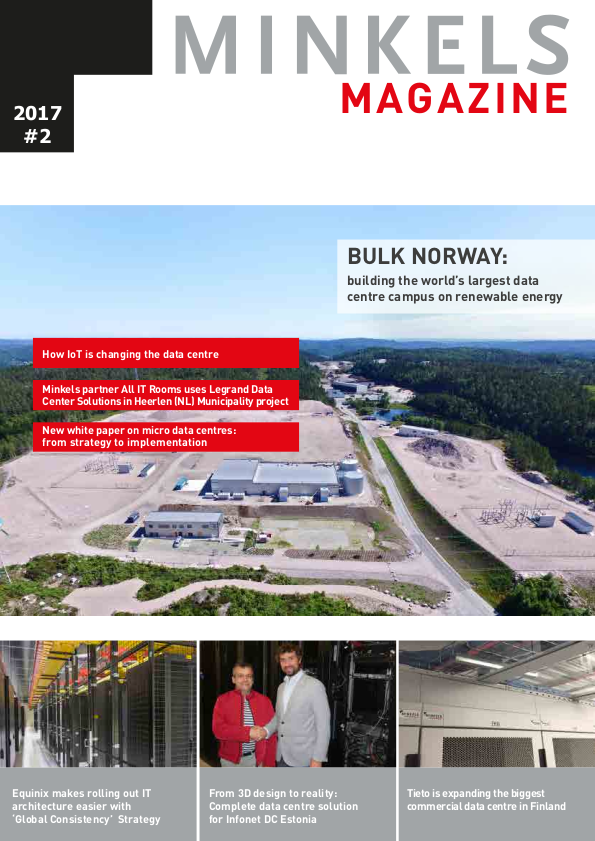 ---