Special edition of Minkels Magazine
We proudly present a very special edition of Minkels Magazine! On the 23rd of September, Minkels celebrated its 70th anniversary. In this magazine, we look back on the past seven decades.
This edition of course also covers in-depth product and knowledge articles. We dive into the world of cable management and you discover how you design an energy-efficient data centre using EN 50600 thanks to the recently launched White Paper 10. We also discuss the topics that were discussed in previously published whitepapers – still relevant subjects!
Furthermore, this magazine pays extensive attention to the stories of our customers. You will read, among other things, customer cases from Interxion (about strategic growth and collaboration) and Plieger (about continuity and the availability of IT). In addition, Eniwa and comtrance also speak out. Very different customers who faced various data centre challenges!

We hope you enjoy this edition of Minkels Magazine!
Download the magazine here!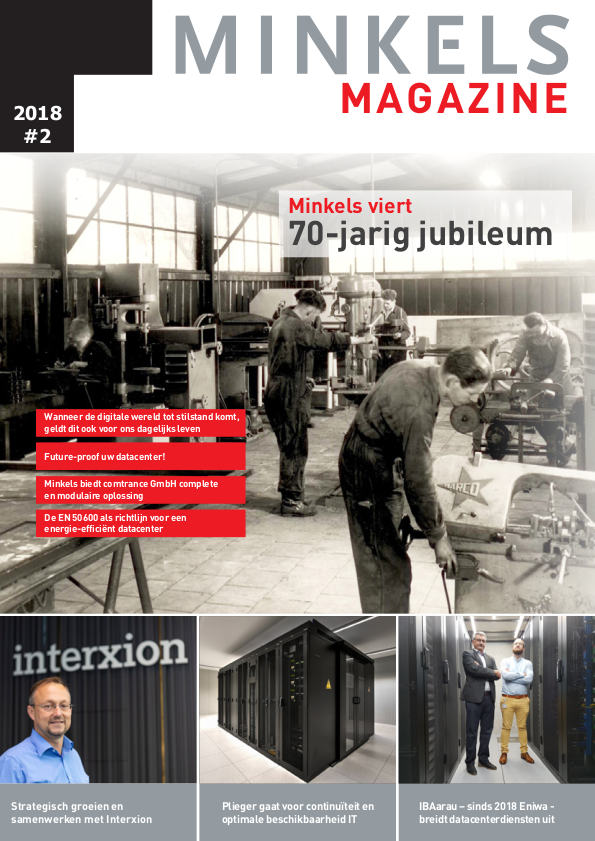 ---