LCS3 Open Rack and accessories
The Open Rack is designed to provide the greatest in cable management flexibility and efficiency. Honeycomb cutout sidewall allow for infinite cable pathways. The universal 3/8" square hole punch enables mounting of all standatd cage nuts and OEM quick mount slides and rails. This creates the industries most versatile equipment rack system.

• Patented channel construction: protects the performance of horizontal cabling, hex pattern on rack channels simplifies cabling
• Honeycomb side rail maximize airflow when combined with baffles
• EIA hole pattern front and rear channels: support equipment shelves and heavy equipment front and rear.
• Universal 3/8" punched square holes enable mixed equipment mounting and use of cage nuts
• High density rack solution: 7' MM20 supports 45RU
• Easy to assembly: kit includes many time and cost saving features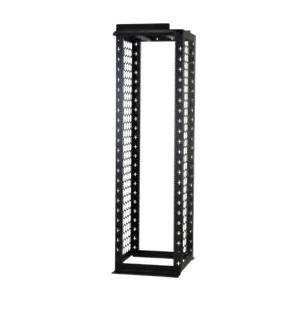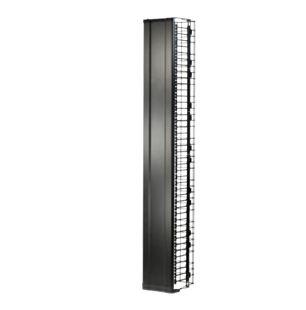 Downloads
| | |
| --- | --- |
| Item code | Description |
| 446150 | Open rack, 45U, 19-inch |
| 446152 | Cable duct with door |
| 446154 | Hexagonal cable throughs (set of 6) |
| 446155 | Bend limiting clips (set of 12) |
| 446156 | Cable management spools (set of 4) |
| 446157 | Cable management rings |
| 446158 | Cable duct mounting brackets (top of rack Cablofil) |
| 446159 | Horizontal cable manager |
| 446160 | Overhead Cable Pathway, 5 U, 19" |