MCS - Co-location cabinets
Minkels' compartmentalised co-location cabinets are ideal for combining multiple end customers in one cabinet while keeping them safely separated. We offer a choice between a twice and four times compartmentalised cabinet. For the latter, each compartment has a height of 10 HE. The twice compartmentalised cabinet has a compartment height of 20 HE. The compartments are fully separated by a fixed plateau and all have separate and protected data and power cable trays. If the data centre owner no longer has need of separated compartments, the co-location cabinet can be converted to a cabinet without compartments. The co-location cabinet can also be converted from a twice compartmentalised cabinet into a four times compartmentalised cabinet and the other way around. An extra 2 HE compartment for the data centre owner in which e.g. monitoring solutions and power strips can be installed is also a possibility.
Accessories
Minkels' co-location cabinets can be fitted with several accessories:
Brushes cover the cable entry and thus prevent air leaking out.

Set of extra 19-inch 2U profiles, suitable for installation in the management compartment on the top and bottom side of the co-location cabinet.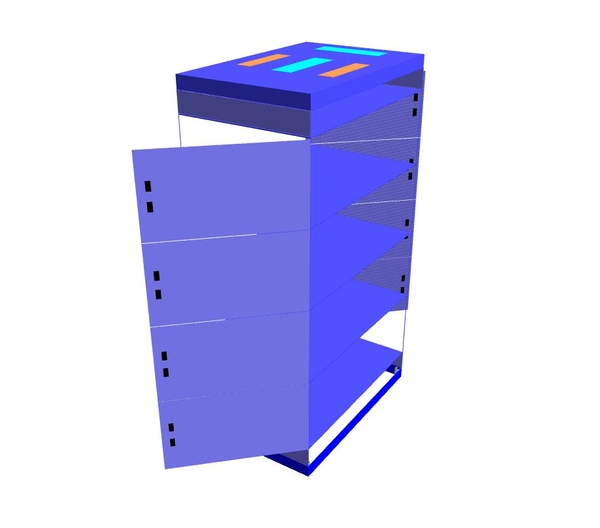 Downloads