Minicube
Due to the effects of the cloud, many companies have a need to reduce the size of their server rooms and to save costs. Do you have fewer and fewer applications physically running on the servers on site at your company? Do you only want to keep your business critical information in house? If so, this is the time to implement an efficient, turn-key data centre. The MiniCube is also the ideal solution if you want to be able to access your data more quickly – low latency – or professionalise your server room. The MiniCube comes with everything a complete data centre has in the most compact form possible: cabinets, power supply, monitoring and cooling. The MiniCube comes completely pre-configured and is fully plug-and-play. Therefore, the MiniCube makes your IT manager's life much easier!

Benefits
• Reliable and efficient solution for server rooms
• Building-independent, thus easy to implement
• Fast delivery times
• Use of proven technologies
• Turn-key solution
Minicube products: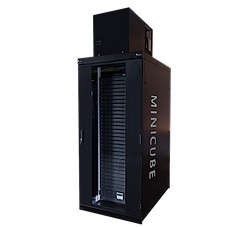 ---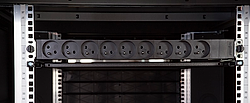 ---
79MqSQ
Can't find what you looking for?
Contact us