Wall enclosures
The wall enclosure systems are constructed with an emphasis on flexibility and accessibility.
MWE
Minkels MWEs have eliminated awkward-to-use wall housings once and for all. These attractive and flexible housing elements have been specially developed to allow building-related IT networks to be installed and managed as quickly and efficiently as possible.
Unlike traditional wall housings, the MWE is not delivered in assembled form. A single fitter can install the MWE in very little time.
Wall enclosures products: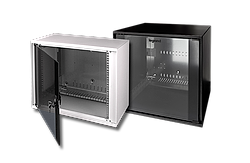 Minkels MWE's make an end to difficult to manage wall enclosures
Read more
---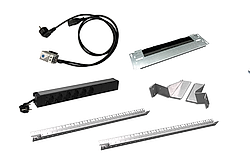 Accessories to expand the MWE's capabilities even further
Read more
---