MCS - Legrand Basic PDU
A number of the Legrand Basic PDU's are offered via the MInkels standard product catalogue. In order to provide our customers with maximum flexibility, the majority of the portfolio can be compiled using the configuration software. The model supports:
Single phase- three phase connections with colour coding per phase

16 and 32A versions with pre-installed cable and hard wired version

Fuses and breakers • A choice between the most used outputs, such as SCHUKO, UTE, C13, C19, BS as well as the option of using several output types in one PDU

0 U vertical assembly
The platform can fit a number of interesting innovations:
Rotating cable connection. Using this, the power cable can be twisted into any position desired without unnecessarily burdening the cable mechanically. This allows for the cable to be concealed in a very compact manner.

A safety system prevents power plugs from unintentionally being removed from the connectors. In addition, it is possible to physically block a connection so that a cable cannot be wrongly connected.

Ampere-meter which can be turned in order to simplify the readability in relation to the installation position in the rack.

Surge protector which is replaceable, so that after a power surge the PDU can be easily made ready for use again.
The ease of installation for these innovative 19-inch Basic PDU's is a major advantage. If the PDU is fitted horizontally, no tools or montage materials are needed. The PDU's are also easy to assemble vertically.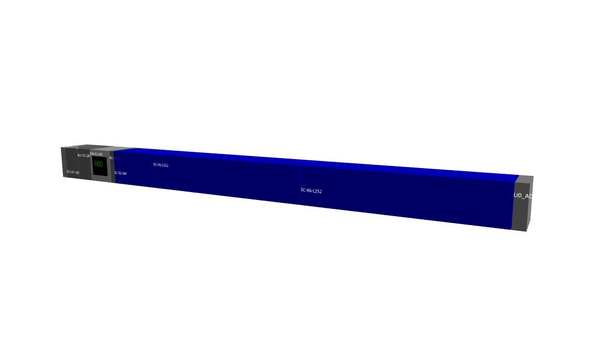 Downloads