Power distribution
Minkels has developed an innovative solution within its portfolio for power distribution: modular Legrand busbar systems with smart tap-off boxes, which can be flexibly configured in customer specific aisle containment layouts in data centres. Using the Legrand busbar system, data centres possess a power distribution infrastructure for capacities from 160 to 1000 ampere, available with aluminium conductors. The system can be used for both commercial data centres and corporate data centre environments. It is a safe and structured alternative to a power distribution using traditional cabling. The busbar can easily be upgraded when an existing installation must be expanded. It allows for a safe, simple and flexible planning and installation.

Benefits
Integration with containment solution. Busbar doesn't need to be suspended from ceiling

Pitch between tap off boxes is 500 - 600 - 800mm. It is therefore possible to center the tap off boxes over the cabinets

Clear overview - less chance of mistakes during Move-Add-Change

Easy to expand

Flexible, tap off boxes can swapped at all time. For instance in case one needs to change from single to a three phase power feed.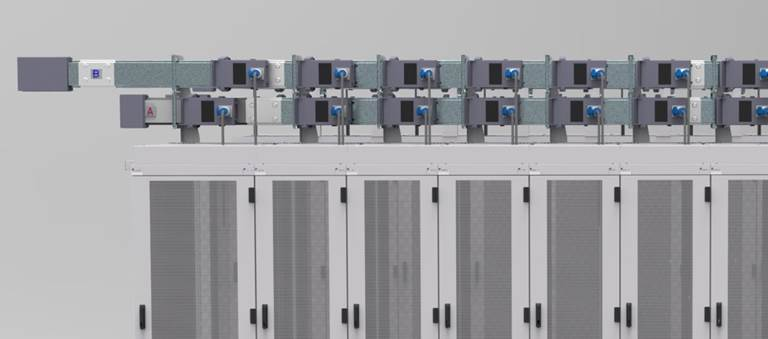 Minkels supplies these power distribution solutions as projects. Feel free to contact us!