Free Standing Corridor
When the highest amount of flexibility is required, the Minkels Free Standing Corridor is the most optimal solution. The Free Standing Corridor is a fully self-supporting aisle containment system, with which closed off aisles can be created independent from the IT-racks –which is not usual in the data centre market.

'Pay-as-you-grow' solution
Immediately after implementation, the Free Standing corridor reaches the same energy-efficiency as a regular aisle containment system with IT-racks would. The Free Standing Cold corridor can be used for both cold isle containment and hot isle containment. The system –a modular design consisting only of a carrying construction, wall panels, roof panels and sliding doors- offer corporate and commercial data centres a cost-efficient 'pay-as-you-grow' solution in order to create energy-efficiency at low initial investments (CAPEX).

Minimal initial investments
The Free Standing Corridor can be used in combination with an existing infrastructure and already fitted racks, and drastically improves the airtightness and with this the energy-efficiency. The Free Standing Corridor can also be used for a new room where the end user will fill the corridor themselves based on their own demands and requirements, or those of a customer. This allows for a start with a minimal initial investment. Depending on the length of the corridor, racks can be added stepwise while the required airtightness is maintained.

Free standing frame
The free standing frame carries the sliding door systems, roof systems, corridor walls and vertical panels/chimneys, without any support other than the floor onto which the entire construction is installed. The frame consists of two sheet metal rigid door portals at the beginning and end of the construction and modular, plate steel beam sections. The minimum length of the free standing frame is 1800 mm and can be added onto with 600 mm sections. The maximum length of the free standing frame is 26400 mm. You can choose between a light grey (RAL 7047) or black (RAL 9011) Free Standing Corridor. The standard walkways are enclosed by the containment system, and have a width of either 1200 or 1800 mm.

Conclusion
With the Next Generation Corridor and the Free Standing Corridor, Minkels offers the best scenario for every situation. Which scenario is eventually preferred depends highly on the demands placed on the aisle containment. A Next Generation Corridor, for example, might be preferred if busbars and cable management systems are used on top of the racks. If there is much uncertainty surrounding the number of racks which are to be placed and a high diversity of systems, the Free Standing Corridor might be preferred.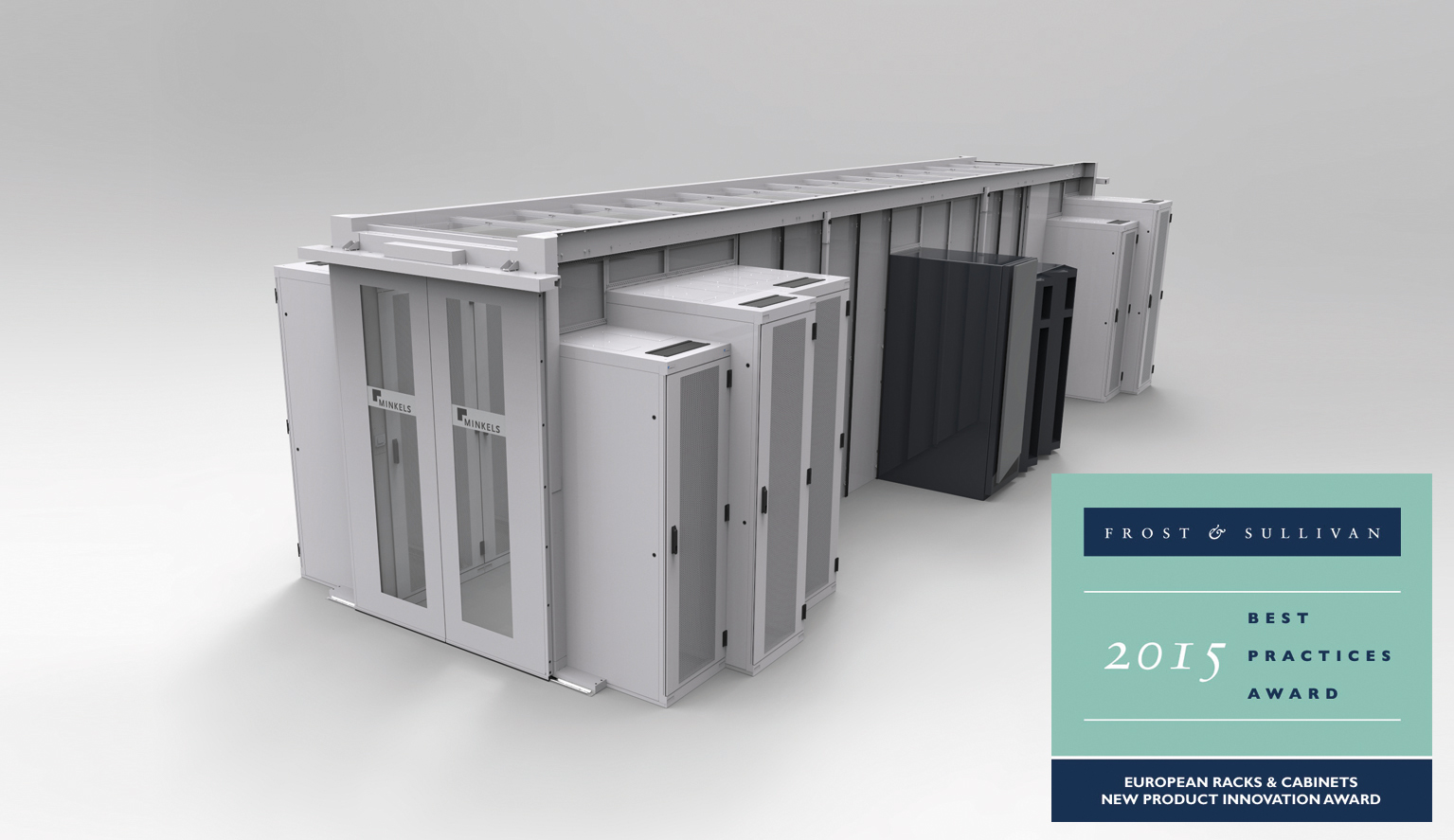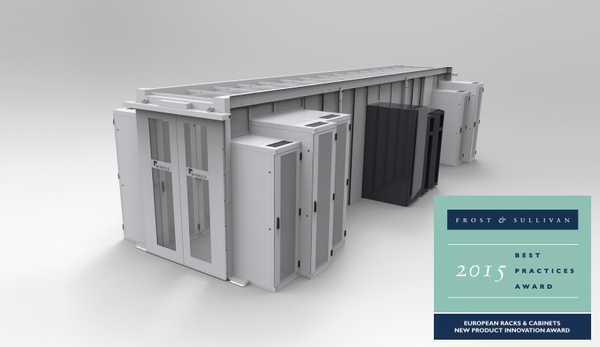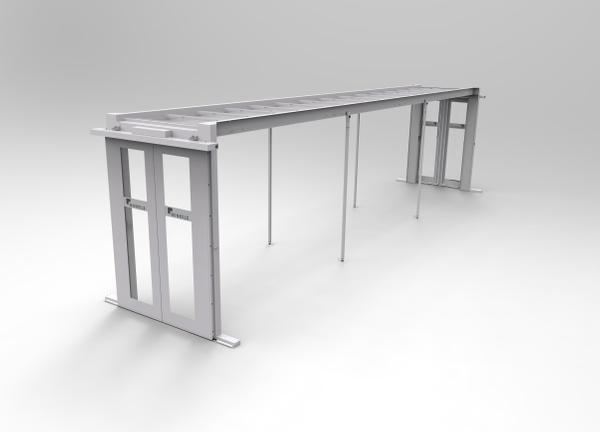 Downloads