Nexpand extension kit
This Extension kit makes extending the depth of your (existing) rack possible. The set is easy to fit and adds 100 up to 200 mm per side. This set can be fitted to either the front or the back. Any existing door can be reused with this extension kit. Connecting multiple expansion kits is possible.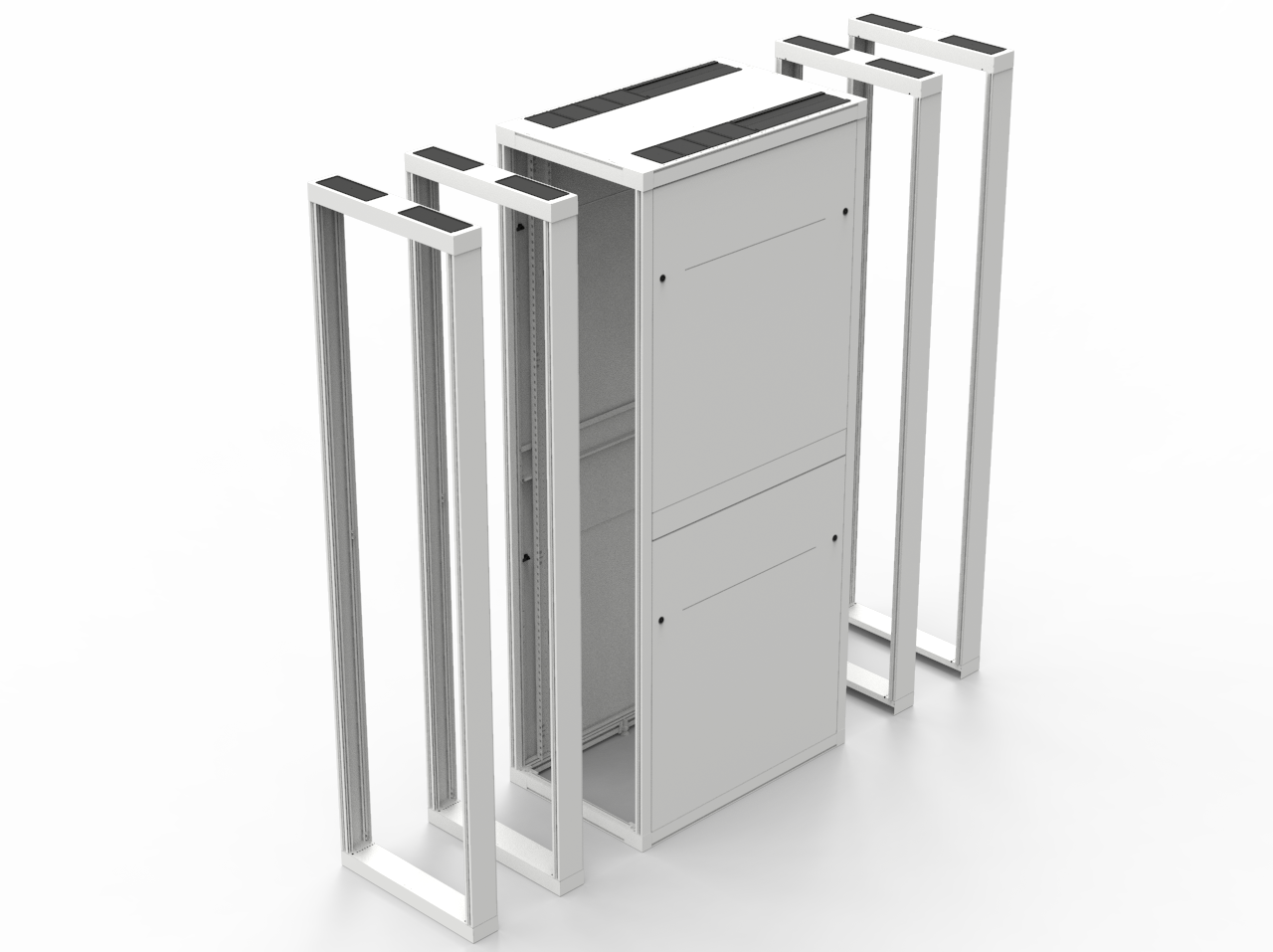 The benefit for you: all the equipment and cabling can remain intact and deeper equipment can be installed.
Watch the video to find out more!
BENEFITS
Quick installation with simple tools​
Strong and fully integrated in Nexpand aesthetics
Reuse doors and accessories​
Cable entry point on top and compatible with airflow management packages​
Allow VMR, PDU, Earthing Rail, Cable Ring​
Nexpand grows with your needs​
SPECIFICATIONS
Colors:​ white​ and black
Heights:​ 42 U​, 47 U​ and 52 U​
Widths:​ 600 mm and 800 mm
Weight:​ 1500kg Static Load
Nexpand extension kit products: