TECHNICAL DATASHEETS
Below you will find the technical data sheets containing extensive technical information about the products concerned. If you do not find the information you are looking for in these datasheets, do not hesitate to contact us. We will be happy to help you!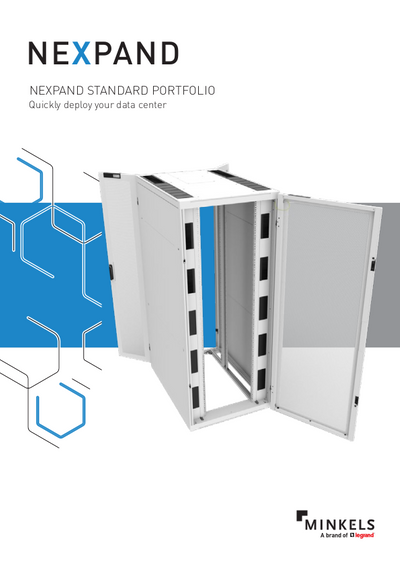 Datasheet Nexpand server and network cabinet
With this portfolio of pre-configured cabinets we cover a wide range of applications to serve most common datacenter needs. Combined with the Nexpand accessorries this cabinets can be further tailored to your demands. Contact your local sales representative for more information about this fast deliverable portfolio.
Nexpand colocation datasheet
The Nexpand compartmentalised colocation cabinets are perfectly suited for combining multiple end customers in one cabinet while keeping them safely separated. We offer a choice between a two and four times compartmentalised cabinet.