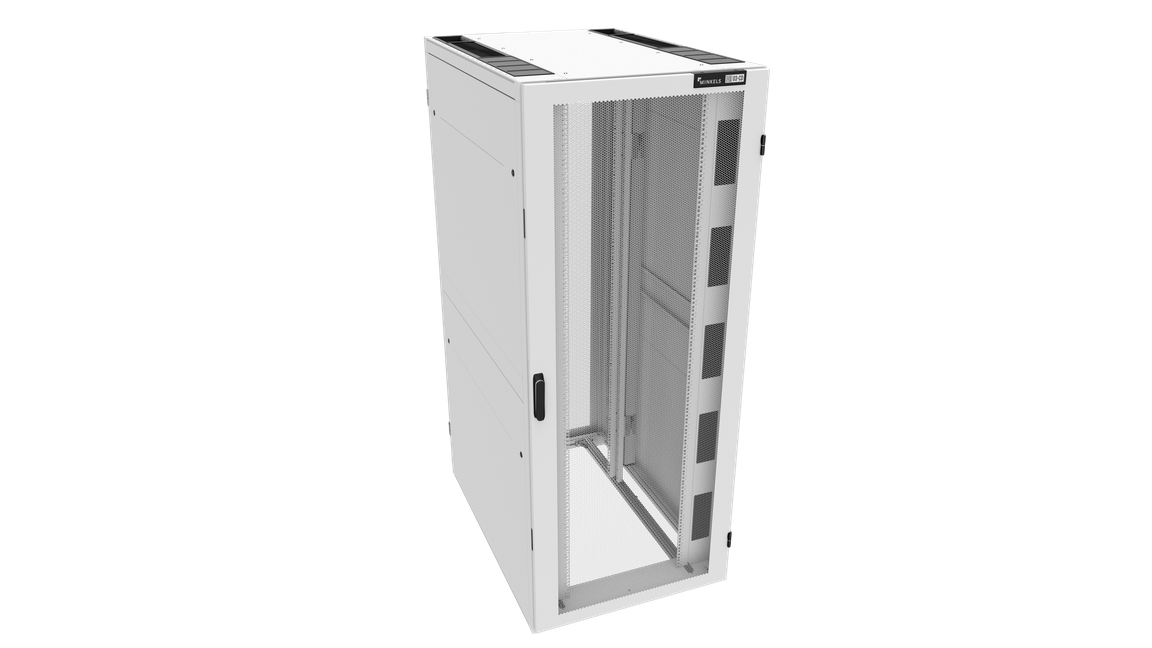 Nexpand ensures high level security
The greatest risk of any data center is downtime. The new platform enables the highest levels of access security and reliable intelligent power distribution. Innovative monitoring tools and sensors reliably work around the clock to detect and alert data center operators in case of sudden changes in and around the rack to prevent outages
GENERAL BENEFITS
We're looking for perfection and smooth, continuous data center operation and optimal uptime to give you the freedom and peace of mind to focus on your core business
HIGH LEVEL ACCESS SECURITY
The design of our server and network cabinets offers the possibility to use not only standard mechanical locks (such as cylinder locks), but also smart locks. Smart locks can be opened remotely or enable the user to remotely monitor who was in the cabinet at what time. As an option you can use a camera system. Some locks also offer the possibility to grant someone access remotely – whether temporarily or otherwise – to the cabinet.
FULL INTEGRATION OF THE LOCKING SYSTEM AND CABLING
Smart locks often entail the requisite cabling, which can be perfectly integrated into our door thanks to the duct which is integrated in the door. All the areas of the cabinets can also be locked from the inside using standard key locks to ensure that they cannot be opened from the outside. All these points ensure high level access security.
RELIABLE POWER DISTRIBUTION
Power is an operationally critical component of any data center. Even the slightest interruption to the power supply can have a huge impact. The new cabinet platform makes it possible to manage the risks of power outages by using basic and intelligent PDUs from the Legrand portfolio